Purveyor of Vintage Books & Pop Culture Memorabilia for Over 24 Years!
PAPERBACKS • MUSIC HISTORY & CRITICISM • MISC. A — Z
All entries are alphabetized by title:
This page contains non-fiction books that do not fall into the other categories which I have segregated by subject matter.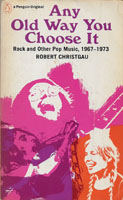 Any Old Way You Choose It by Robert Christgau (1973) $7.00
Penguin Books #3762 [First Printing]
Book is Very Good.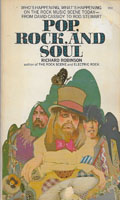 Pop, Rock and Soul by Richard Robinson (August 1972) $5.00
Includes sixteen pages of photographs.
Pyramid Books [Second Printing]
Book is Very Good Plus.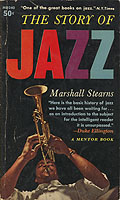 The Story of Jazz by Marshall Stearns (November 1958) $10.00
Includes twelve pages of photographs.
Mentor Books #MD-240 [First Printing]
Book is Very Good.
---
---

Copyright © 2001-2015 by The Trash Collector • Updated November 2015