Purveyor of Vintage Books & Pop Culture Memorabilia for Over 24 Years!
PAPERBACKS • POETRY • MISC. A — Z
All entries are alphabetized by title:
This page contains non-fiction books that do not fall into the other categories which I have segregated by subject matter.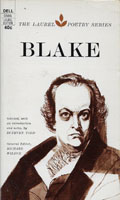 Blake Edited by Richard Wilbur (September 1972) SOLD
Dell Publishing #0586 [Eighth Printing]
Book is Fine Plus.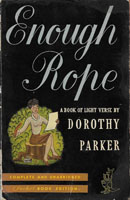 Enough Rope by Dorothy Parker (March 1940) SOLD
Pocket Books #6 [Sixth Printing]
Book is Very Good.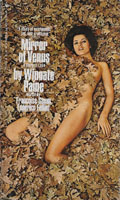 Mirror of Venus by Federico Fellini and Fançoise Sagan (April 1970) $10.00
Heavily illustrated with photography by Wingate Paine.
Bantam Books #DG4102 [Fourth Printing]
Book is Fine Minus. (Minor crushing upper spine, some writing on inside front cover.)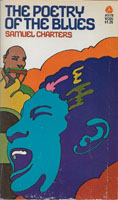 Poetry of the Blues by Samuel Charters (July 1970) $8.00
Includes eight pages of photographs.
Avon Publishing #W205 [First Printing]
Book is Very Good Plus.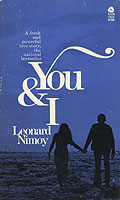 You and I by Leonard Nimoy (December 1973) $20.00
Heavily illustrated with photographs.
Avon Books #17616 [First Printing]
Book is Very Fine Plus.
---
---

Copyright © 2001-2017 by The Trash Collector • Updated April 2017